This semester's Wing Team is already deep within the construction of the lower wing pair.
After the Helling, the workbench for wing assembly, was set up, the team could fix the spars on it and work on both lower wings (left and right) simultaneously.
One of the first tasks our Wing Team was occupied with was to finish the individual ribs for the wings.
Therefore, they removed all unnecessary glue remains and grinded them so they can fit perfectly on the spars.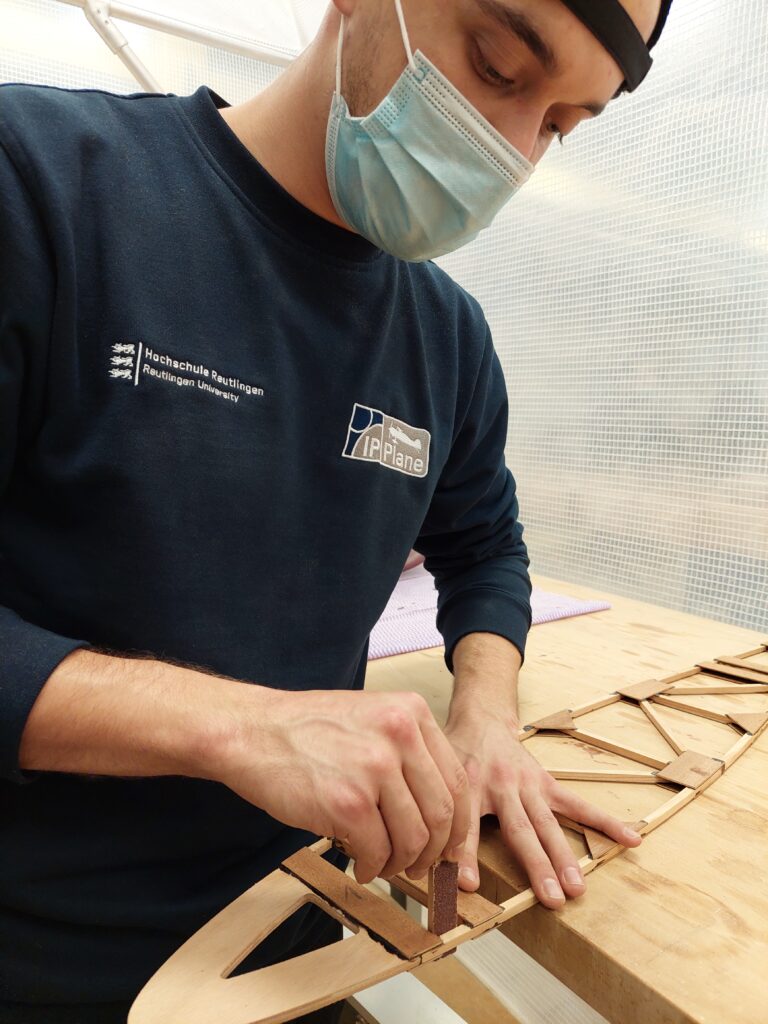 On the next picture, our team is currently marking the right positions for the ribs on the spars.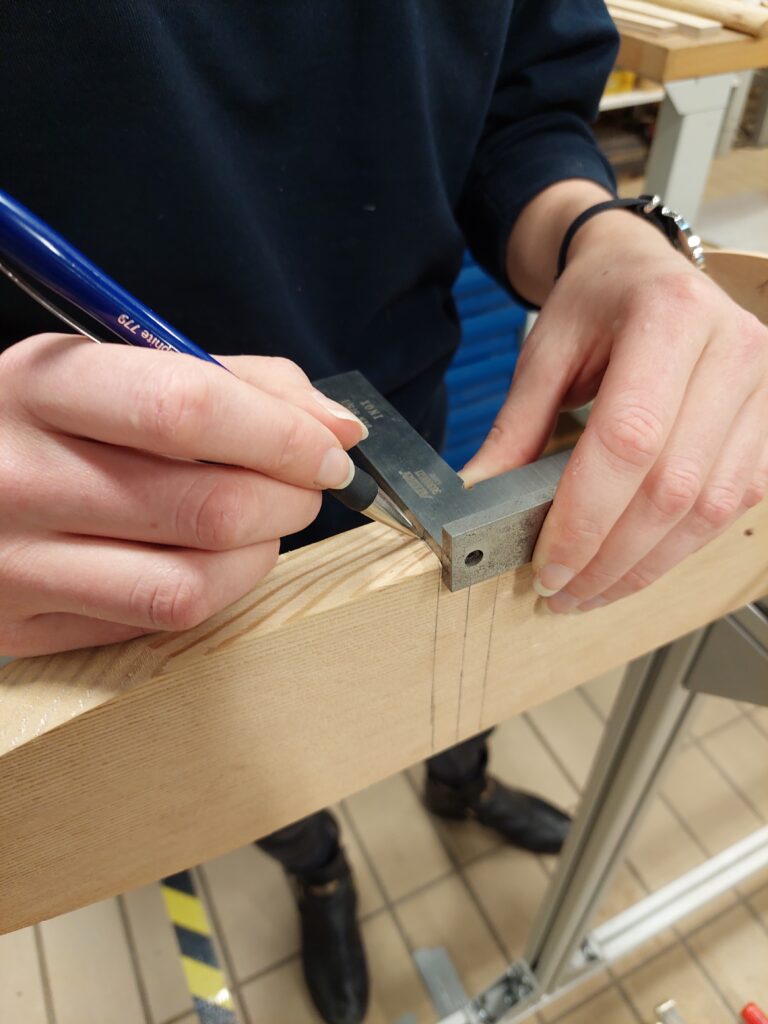 Next step, the ribs were placed on the marked positions.
Another important part of the wing construction is attaching the doublers. They are the parts of the lower wing that connect them to the upper wing through attachments, like aluminium plates and bolts.
The doublers ensure stability and prevent the wings from breaking apart mid-flight.
It is to work with high precision and quality!
For the time coming, the work on the doublers will continue and parts of the wings will already be protected from moisture and fungi by impregnating them.