Pitts Model 12
The Pitts Model 12 is the second aircraft built at the Reutlingen University. The plane is a two-seater aerobatic aircraft in a biplane configuration.
Build around its nine-cylinder 360 hp Vedeneyev M14P radial engine, the aeroplane has great aerobics flight characteristics. Through a built-in smoke oil tank, the aircraft is also capable of delivering a stunning airshow.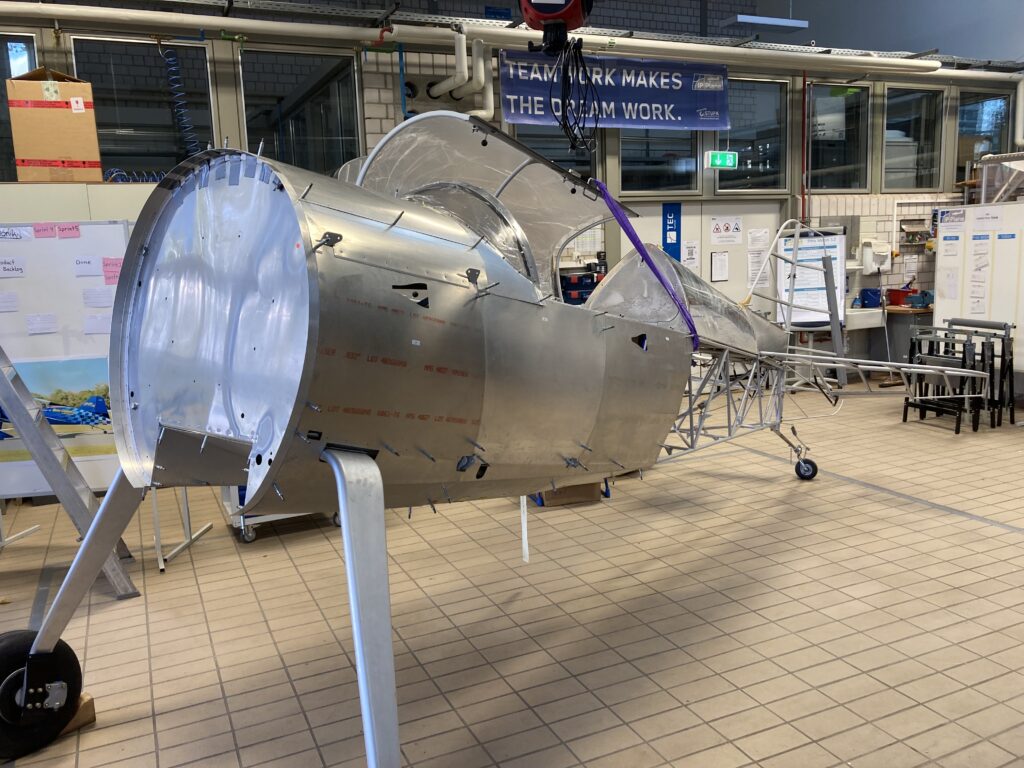 Similar to the Van's Aircraft RV-12, the Pitts Model 12 was delivered to our university hangar as a kit, including all aircraft plans. The Pitts Model 12 has a metal airframe and wooden wing construction. This means that we had to adapt to new production techniques, including the glueing and processing of wood.
Approved for a load of +9 / -6g the aeroplane can handle all common aerobatic manoeuvres. If you want to take it a little bit more relaxed you can also fly with this plane at a cruise speed of 281 km/h a total distance of 837 km per fuel load.
Currently, the development status is the completion of all rib assemblies, as well as the landing gear and the installation of the internal tanks.